_Storytellers of our worlds
Tlön Industries is a game development company focused on bringing deep narrative experiences to dynamic system-oriented games. 
With our main offices in Buenos Aires, Argentina, we aim at creating world class games for players like us.
Explore our worlds!
We work with passion, focus, and commitment to achieve quality and excellence and to offer the best possible gaming experiences.
Creativity and innovation are among the core of our games!
We have the necessary knowledge to make you live an experience that you had not lived before.
We are a group of experienced game developers, and our goal is to continue creating games that inspire the world. Our debut game, Per Aspera, was nominated for the Best Simulation/Strategy Game in the DICE Awards 2021.
We are not afraid to take risks and raise the industry bar creating the games we would like to play. 
We plan on going further!


_Launch your career with us
We are committed 
We believe in creating world-class games in a stable and positive development environment. We commit ourselves to each other and to the responsibility and integrity necessary to be a successful diverse team.
We are passionate 
We perform better when we do what we like… and we have fun doing it. We act with curiosity and the courage necessary to experiment, innovate and lead. We enjoy the journey and we are motivated to achieve excellence.
We are social 
We listen and act with humility. We are not closed to new ways of thinking and we always keep inclusion in mind. We set ourselves the challenge of growing as a company.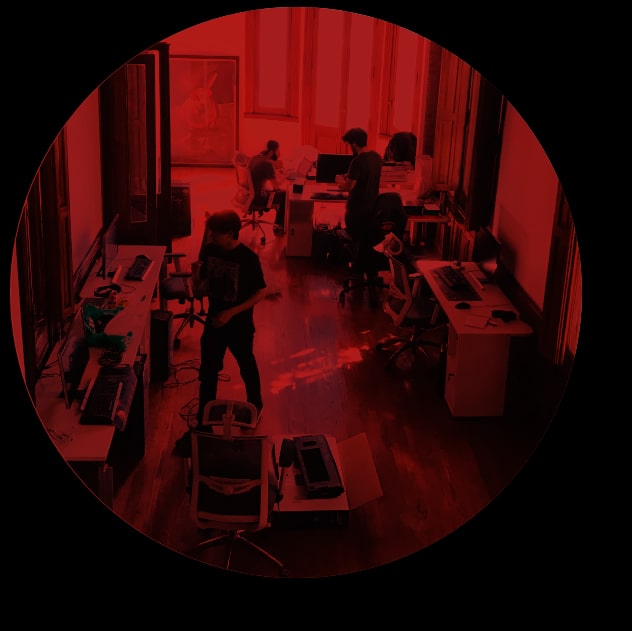 Community Developer - Full Time - Remote
Community Developer – Full Time – Remote
At Tlön Industries we are looking for Community Devs to help us take Per Aspera, our first published title, to new horizons, as well as working on the new projects that we are currently developing.
Responsibilities
Be in charge of the social media and community development on Facebook, Twitter, Discord, YouTube, and Steam, as well as any other platform needed.

Create, organize and manage all content to be published (images, video, and written).

Set a content calendar for each community and manage their deliverables.

Be the primary representative of players' needs by keeping an active stream of communication between the dev team and the community.

Develop strategic plans to grow the gaming communities.

Generate internal reports on community feedback and reactions to the diverse announcements and releases.
Skills
Broad knowledge of Steam and other gaming/social platforms.

Excellent writing and speaking proficiency in English.

Outstanding communication and interpersonal skills (verbal, written, and listening).

Broad knowledge of game community engagement, especially on Steam.

Passion about player communities, gaming, and industry trends.

Experience in creating social media/community campaigns and calendars for Discord, Twitter, TikTok, Instagram, etc.
Bonuses
Experience in social media marketing.

Experience with digital asset creation.

Experience working with Agile methodologies.

Experience working with multidisciplinary teams.

Passion for game development.
What we offer
Flexible working hours.

Full remote work opportunity.

We embrace diversity, inclusion and respect.

Flexibility on the focus of your career. If you're interested in other areas of development, we'll encourage and give you support to develop those skills.

Week off between Christmas and New Year (December 25th to January 1st).

Referral program. We incentivize you to bring in new talents.
Skills and competencies may vary and be quite different depending on the experience you've had, that's why we encourage you to apply even if you do not have all the listed requirements.
To apply, please send your CV, cover letter and skills to jobs@tlon.vg
Game Programmer - Full Time - Hybrid/Remote
AI Programmer - Full Time - Hybrid/Remote
Art Lead - Full Time - Hybrid/Remote
Technical Game Designer - Full Time - Hybrid/Remote