_Storytellers of our worlds
Tlön Industries is a small game development studio based in Buenos Aires and founded by three friends who love to play PC games and create unique ludic experiences for other gamers. 
Our mission is to create experiences that combine our love for storytelling and challenging gameplay. 
We share a love for gaming! 
We work with passion, focus, and commitment to achieve quality and excellence and to offer the best possible gaming experiences.
Creativity and innovation are among the core of our games!
The worlds we occupy are closer to the nouns we create from our experience than to reality.
We are a group of experienced game developers who have been making games for years and participated in the development of titles such as Master of Orion, Okhlos, and Command & Conquer. 
But we are also three gamers who did not hesitate to jump on the opportunity to mix our knowledge and skills to create original and innovative games. 
Our goal is to create games that excite and attract players from all over the world. And that's why we're proud that Per Aspera, our debut game, was nominated for the DICE 2021 awards. 
We are not afraid to take risks and raise the industry bar to create the games we would like to play. 
We plan on going further! 
_Launch your career with us
We are committed 
We believe in creating world-class quality games in a stable and positive development environment. We encourage our team to cross frontiers to develop original and creative gaming experiences.  
We are passionate 
We are powered by our passion for video games and our aspiration to innovate and challenge ourselves. We take pride in our projects, and we are focused on developing new IP games that can expand our gaming community. 
We are social 
We love to create moments that allow us to connect and bond with each other. We celebrate the individuality of each team member as we like to exchange thoughts and ideas and jabber about any topic.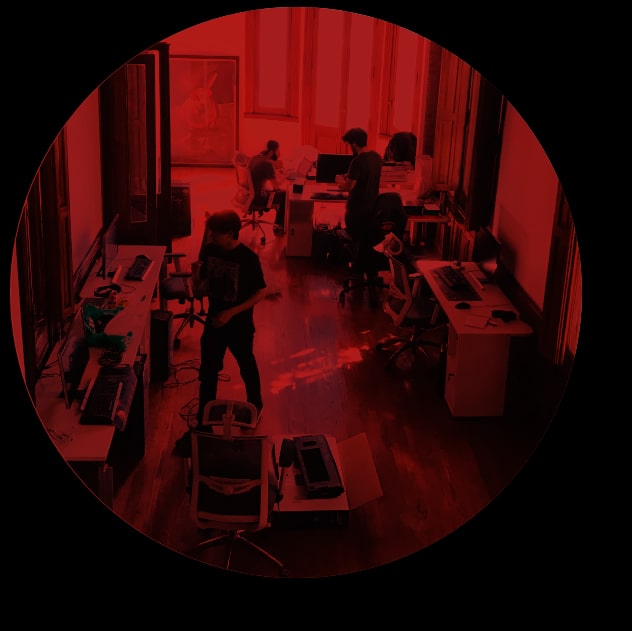 3d Artist
At Tlön Industries we are looking for a 3D artist who has the autonomy to integrate their work in Unity.  
We also value profiles that, in addition to handling 3D modeling aspects, can bring other artistic qualities such as animation or illustration. We value technical and multidisciplinary knowledge. 
Responsibilities
Create 3D assets and textures for a wide range of characters, costumes, and objects.

 

Export, integrate, and test your own work in a Unity staging environment.

 

Understand the game requirements to create assets that are optimized for its gameplay.

 

Work with the art director and other artists to ensure consistency between the different graphic elements of the game.
Skills
Expertise in Blender and/or Maya
Well-versed in Substance Painter/Designer
Deep understanding of Unity
Working experience with commercial games
Bonuses
Good animation skills (proven by a verifiable portfolio)
Zbrush
Experience with scripting or technical languages
2D illustration skills
Shader creation, by code or software-assisted
To apply, please send your CV + Portfolio to jobs@tlon.vg
Community Manager
Game Developer
Sr. Game Designer
Sr. Producer
Sr. QA Tester